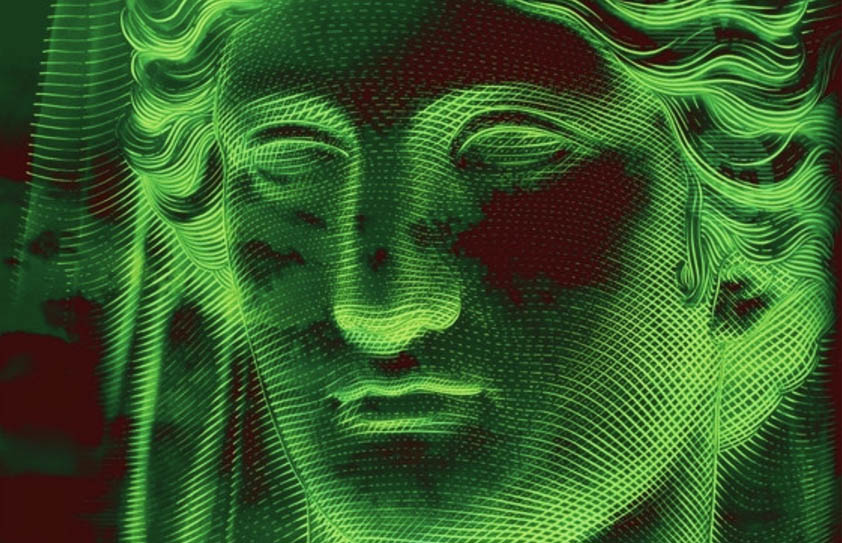 I had a very specific art plan for 2020, which in spite of everything, is on track. I wanted to take my techniques to beyond portraiture, beyond the banknote format, to make huge, ambitious, detailed art. I'm pleased to say, September will be the month where I reach my goal.
This work is time-consuming and labor intensive, so these will be my last big art pieces for 2020. There might be a few tidbits here and there, but these upcoming September drops will be the big ones.
The Olympians
Things kick off on Rarible with my first work for the platform, the first in a series of 12 1/1 gif animations, featuring the original Olympian gods and goddesses. Each portrait will be engraved in my usual style, and will symbolize a commodity that is – or will soon be – tokenised.
The planned 12 portraits will represent a comping asset-backed financial system, underpinned by distributed ledger tech. I wanted to get ahead of the curve by creating works specifically about this, and supplying a visual language to the idea.
Each portrait will represent one of 12 commodities: gold, silver, platinum, palladium, diamonds, oil, wheat, steel, zinc, cobalt, copper and the first in the series – renewable energy.
The first features roman goddess Hestia, backed with lightening animation.
View this work on Rarible, here:
https://app.rarible.com/token/0x60f80121c31a0d46b5279700f9df786054aa5ee5:13432:0x4f2e614e8290feb7d302cfd4062e786211644bf2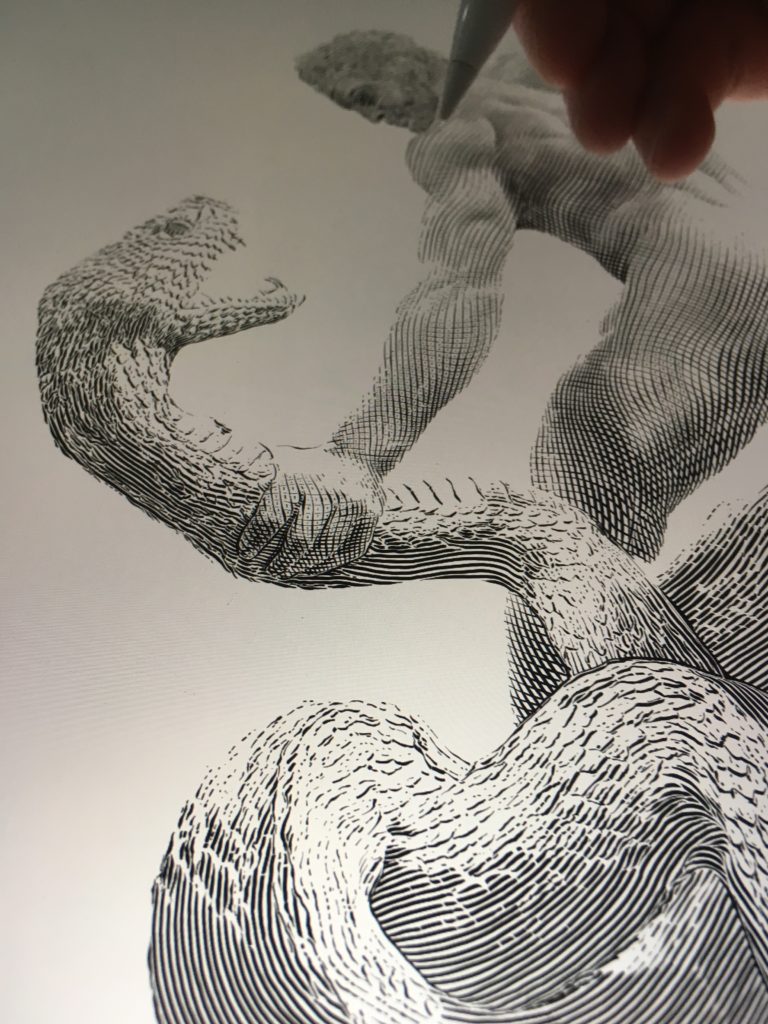 Snakes & Lions
There remains two big artworks for September. They're HUGE drawings that have together taken months to complete. I've been sharing bits and pieces on twitter, but this is the first time I'm sharing a tangible preview of the final product.
There will be other smaller works up for grabs, all things that I've been mulling over during 2020, and now its time to get them out there, on the blockchain.
Stay tuned for September drops!